Work and Time Capture is pure genius!
Espresso workreport let's you easily keep track of all your projects and assignments.
Print your work reports with espresso workreport, be it for your project manager or for yourself. Even invoicing is done on the fly.
Stay in control of your data. Espresso does not require the internet and stores its data locally.
Espresso workreport is the perfect tool for anyone looking to increase productivity and stay on top of how their time is spent. It is efficient and advantageous and especially useful for small business, freelancers and private individuals.
You will never waste any of your valuable time any more with espresso workreport.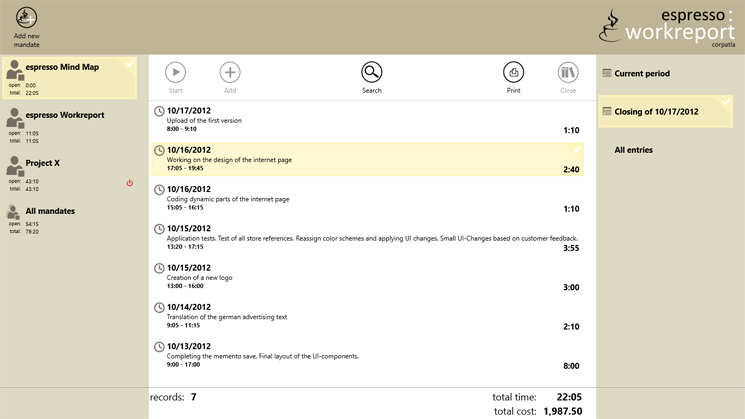 Features
automatic or manual time capture
activity capture
structured reporting
multi-client enabled
easy balancing
journal data storage
hourly work time calculations
external device data synchronisation
Easy export
entirely local, not internet dependent
espresso handling
System requirements
Links